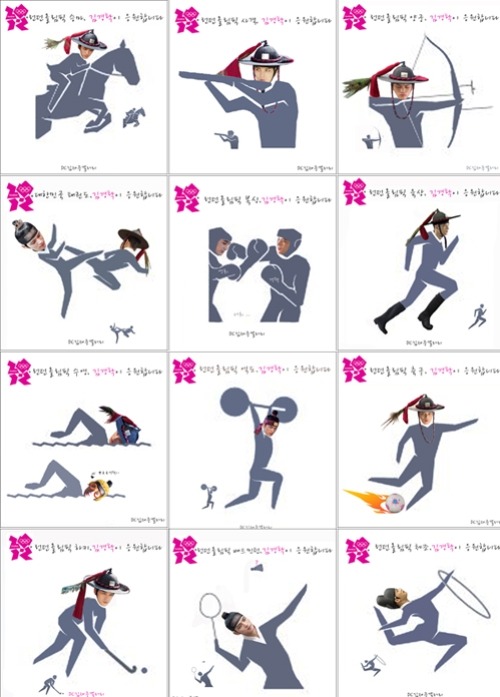 An Olympic parody of Kim Jaejoong's character in 'Dr. Jin' has become a hot topic.
With the 2012 London Olympics coming up, an image of Kim Jaejoong's face photoshopped on to the pictogram depicting the various sports events at the Olympics has been drawing attention.
The image of the Olympics pictogram, which shows twelve sports events such as Taekwondo, archery, shooting, judo, swimming and soccer, had the face of Kim Kyung Tak (Kim Jaejoong) of 'Dr. Jin' photoshopped on and is bringing big laughs to many.
Kim Jaejoong is currently showcasing his impressive acting skills as Kim Kyung Tak in the MBC drama 'Dr. Jin'.
Netizens who saw the photoshopped image left comments such as, "It fits really well," and "Kim Jaejoong looks like he would do well in these sports events."
Source: [asia today]
Translated & Shared by: dongbangdata.net